The Usk Chapel
On Friday April 22nd, 2022 the Usk Chapel sustained extensive damage due to a fire that investigators called suspicious. Thankfully the fire fighters who responded quickly to the call were able to save the structure.
The Terrace CRC Building and Grounds team got to work on the project immediately and the community pitched in with donations. We were blown away by the generosity of individuals, businesses and organizations in the community who together contributed just over $7000 to cover the repairs and renovations. Due to its location, fire insurance was not available, so every gift of money or materials made all the difference!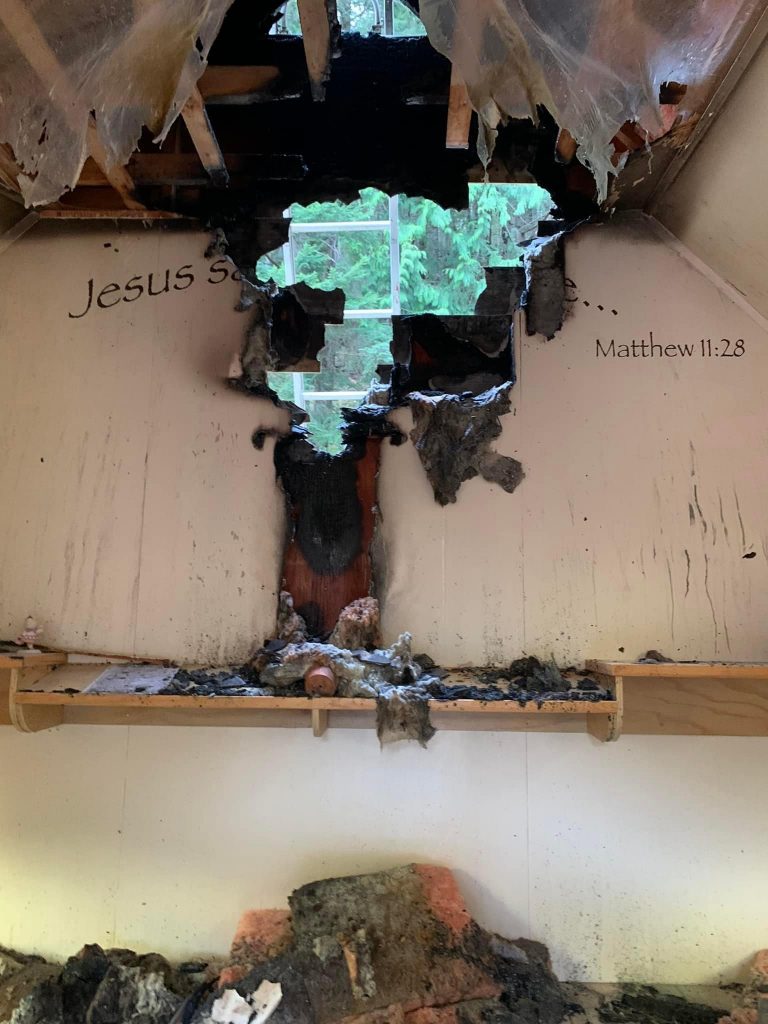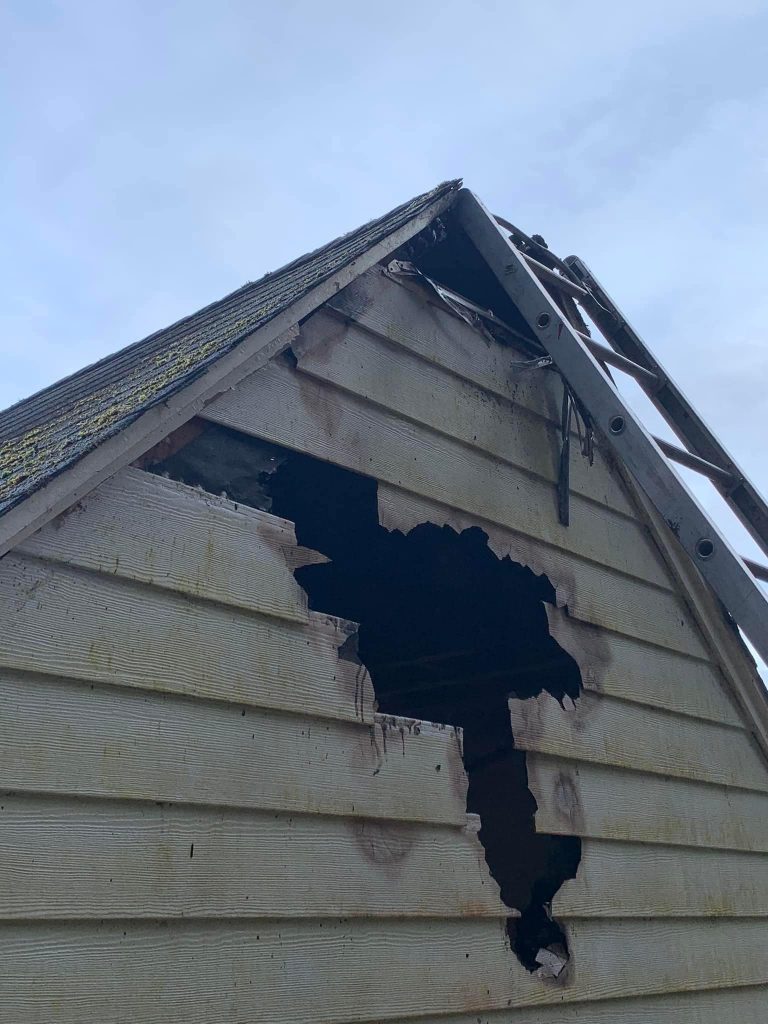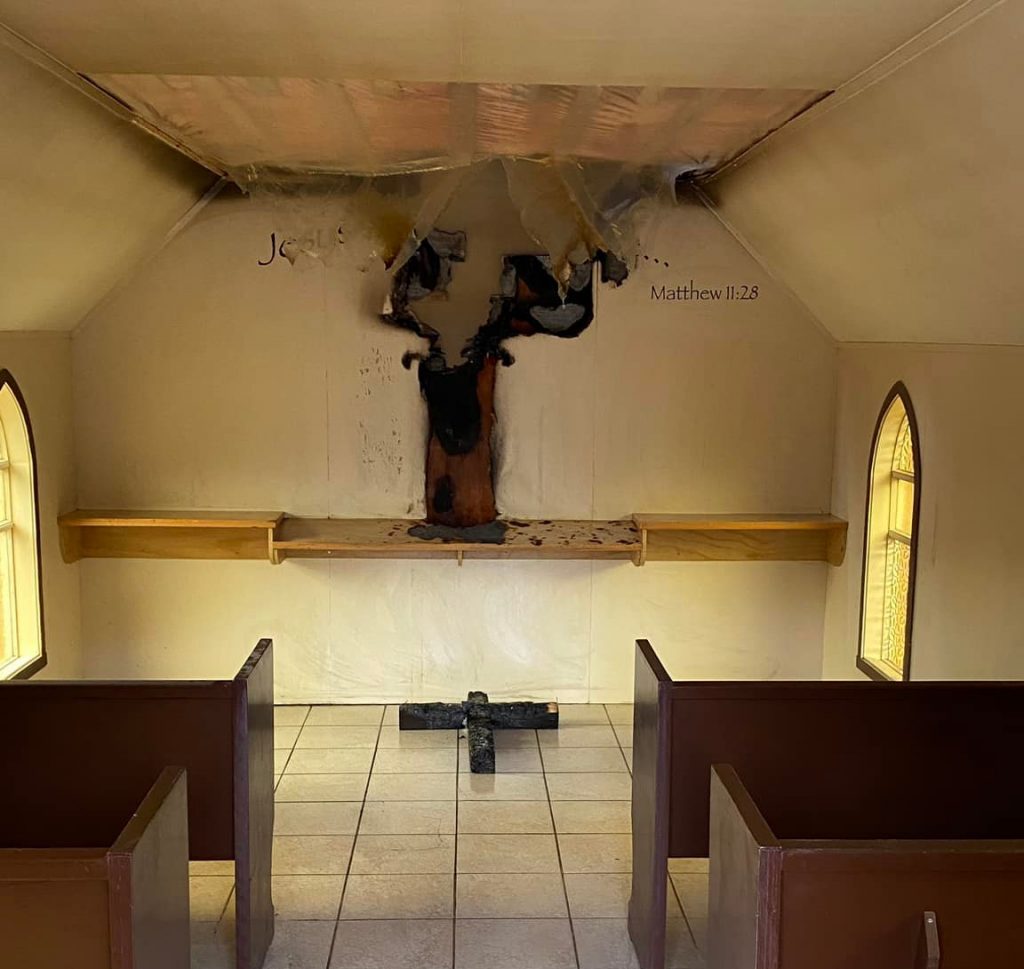 Over the years this chapel has become a significant place of comfort and community building. The Usk Chapel facebook post that originally shared the news of this heartbreaking fire has been seen by thousands of people and shared more than 700 times. Many of the comments share memories of weddings, stops for prayer during medical travel and generations of gratitude for the peace and solace offered under this steeple.  
As the chapel dedication liturgy from 1967 says "We offer this chapel as a retreat for finding God: as a reminder back to God." So we pray for the one(s) who sought to destroy this landmark. We pray that they too will encounter the living God who heals, forgives and repairs all things.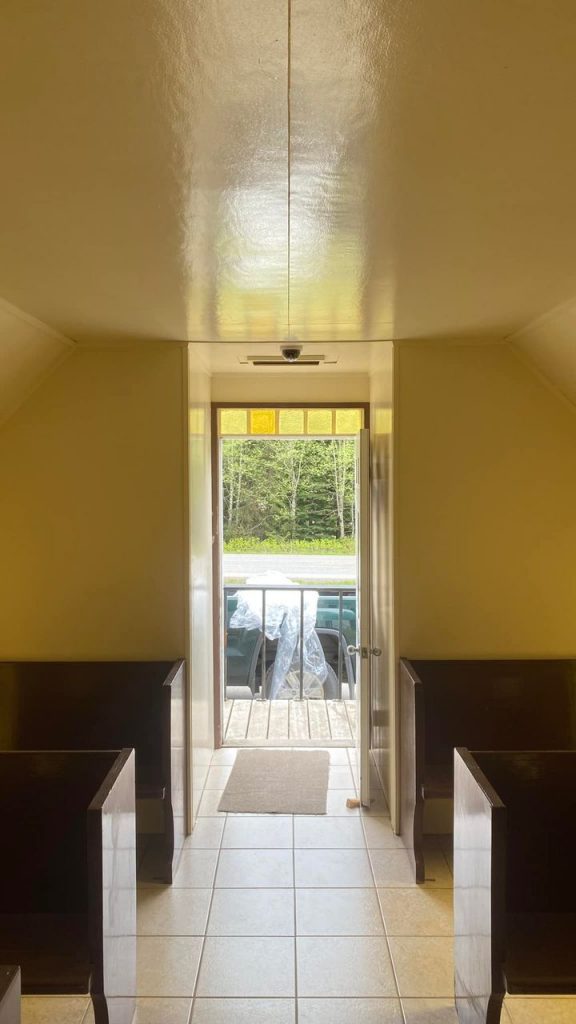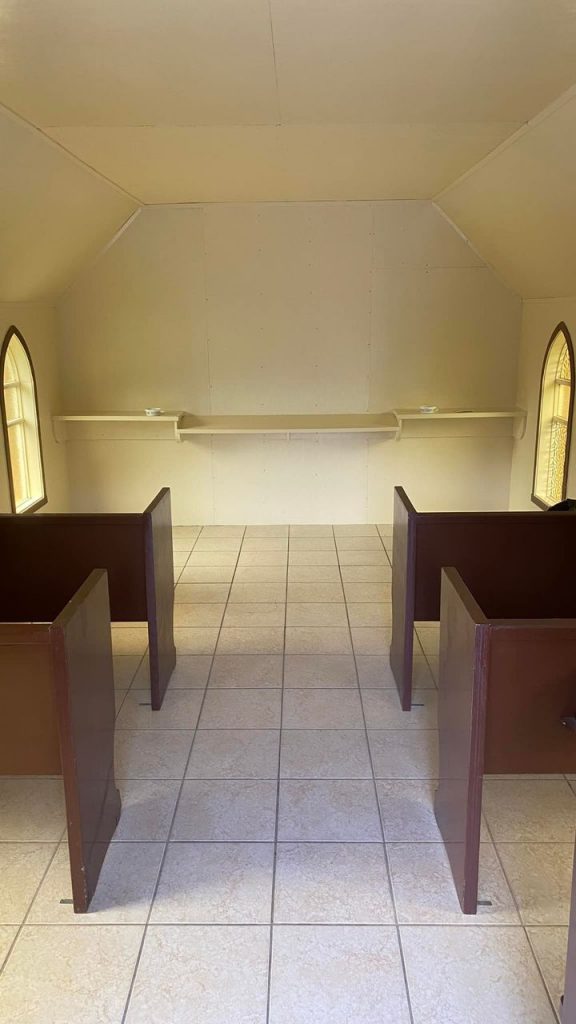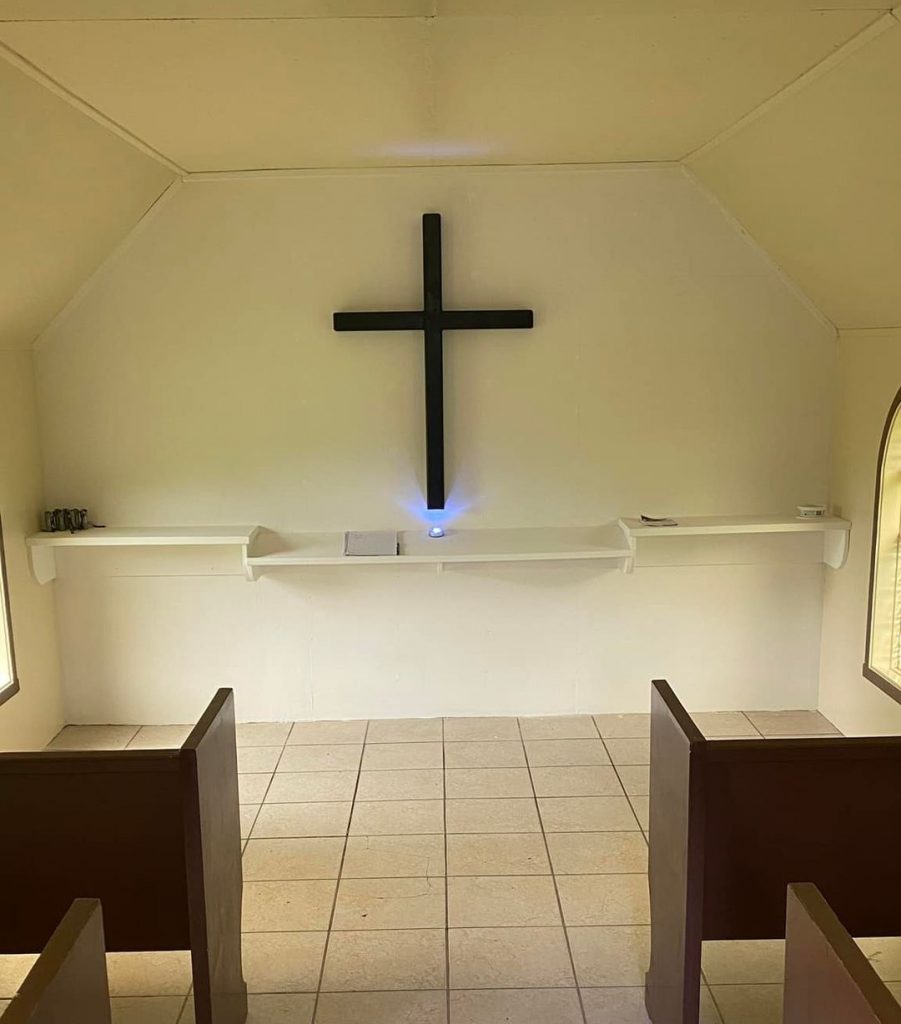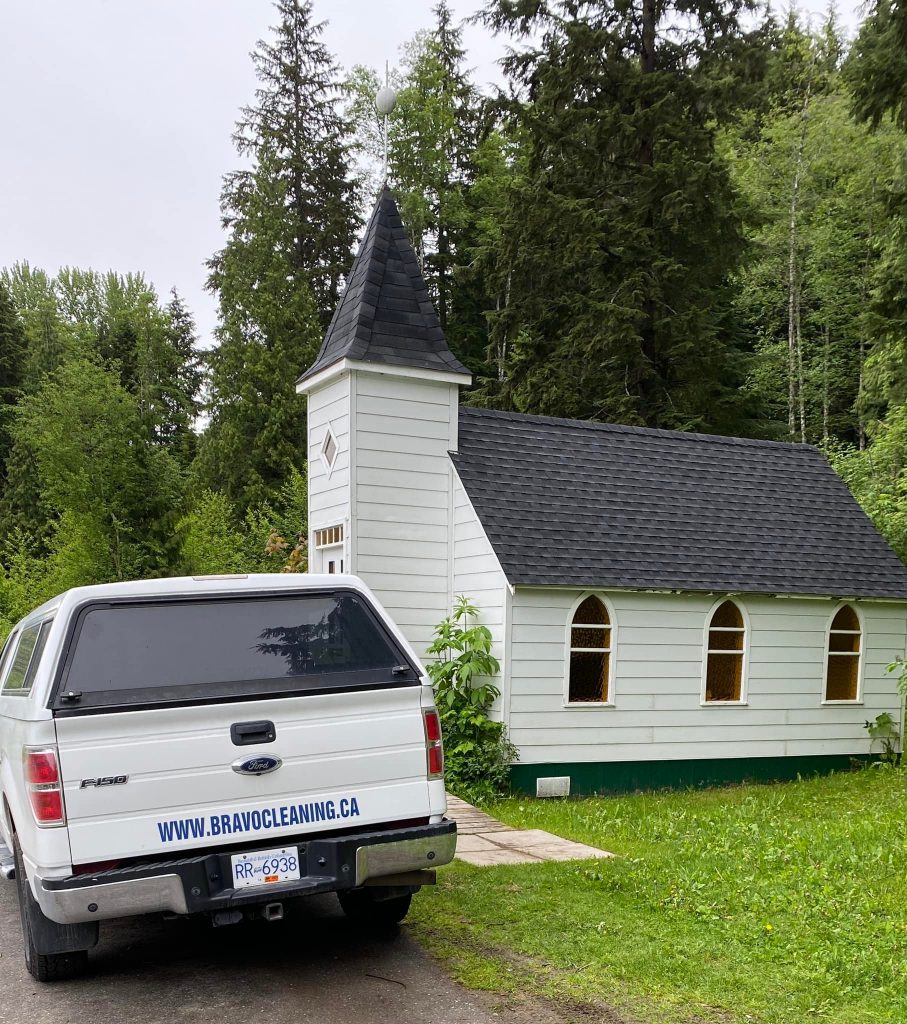 In 1967, the Terrace Christian Reformed church built this small chapel at Usk as a gift to our community and to mark 100 years since Canada's confederation. The building is a 1/3 size replica of the 1920's Marsh Memorial Church that stood across the river in Usk. That original church was badly damaged by flood water in 1936. Over the years hundreds of thousands of visitors have paused from their travels for a moment of reflection at the Usk chapel. Hear more of the Usk Chapel story