Putting our faith into action!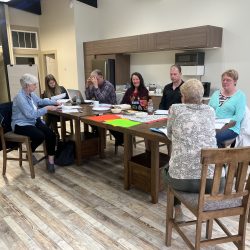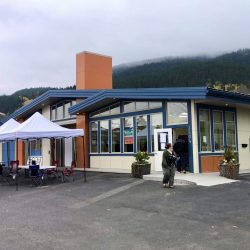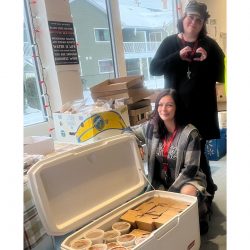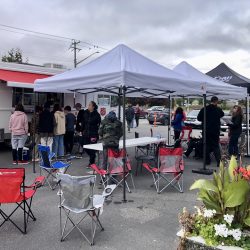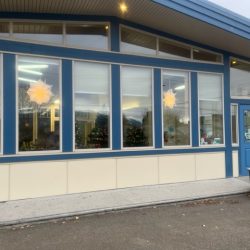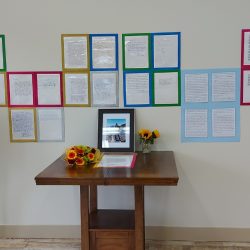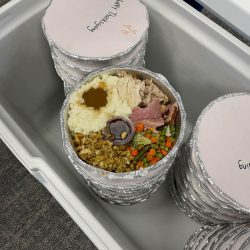 A vibrant, connected community space that works for the well-being of all.
Our Community Relations Facilitator, Sharon Bandstra founded The Garage in 2021. We have several church members serving on the board and we're thrilled to partner with this amazing community initiative! The heartwarming story of this space even made national news. 
The Garage works to inspire hope through community collaboration by offering a hospitable and inclusive space and presence.
another community partnership:
Terrace Church's Food Bank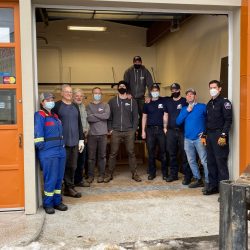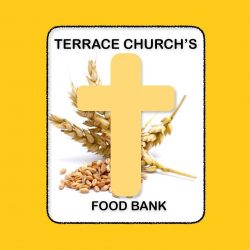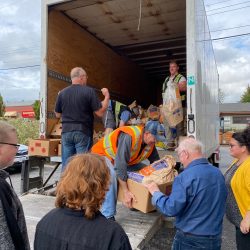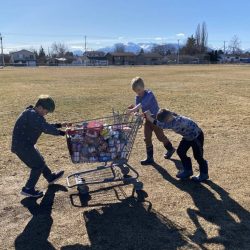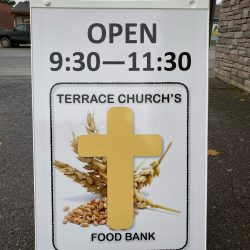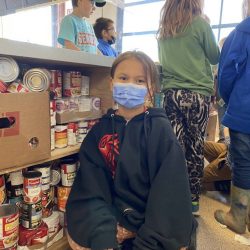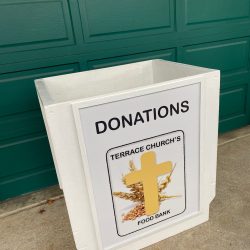 The Food Bank is open every Monday (even during the Summer and on holidays).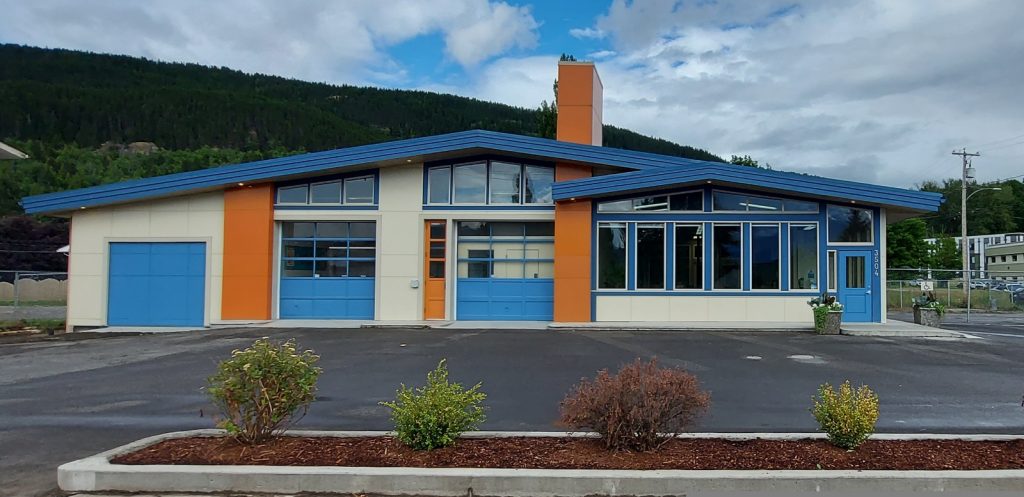 The Food Bank has served Terrace for more than 30 years. It was started by several local churches who provided the funding and the volunteers. In 2022, the Food Bank moved from the Dairy Queen building (where it had operated for 14 years) to the new community outreach space on Kalum St. known as The Garage. 
The Foodbank provides groceries to a few schools for their lunch programs as well as groceries for Ksan Society and the Soup Kitchen. In 2019, approximately 8,000 lbs of food went to these organizations.
Although the food bank was founded by local churches, today more than 60% of the volunteers have no church affiliation and more than 80% of the donations of food and funding is provided by the Terrace community. Everyone is welcome to volunteer and contribute!
of food served is donated